PVC COTAED FLEXIBLE CONDUIT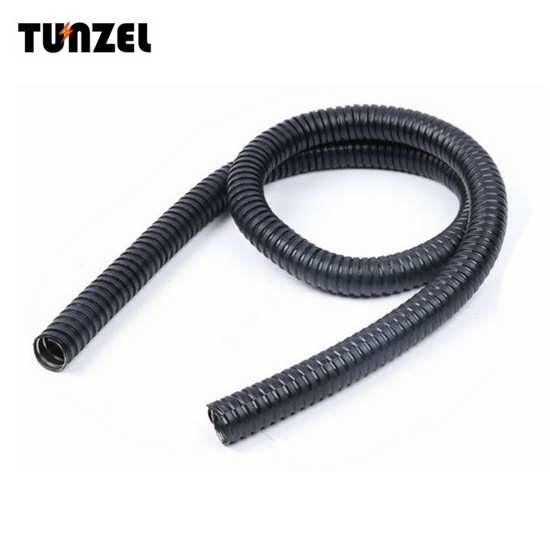 Product Description

PVC COATED FLEXIBLE CONDUIT

(Galvanized steel core ,pvc jacket)

SIZE

Inside Diameter(mm)

Outside Diameter(mm)

Coil Packing(m)

Min

Max

Min

Max

3/8"

12.30

12.80

16.70

17.20

30,50,100

1/2"

15.80

16.30

20.20

20.70

30,50,100

3/4"

20.70

21.20

25.50

26.10

30,50,100

1"

26.20

26.80

31.60

32.20

30,50

1-1/4"

34.80

35.40

40.80

41.50

15,25

1-1/2"

40.10

40.60

46.60

47.20

15,25

2"

51.30

51.90

58.10

58.70

15,25

2-1/2"

60.00

63.60

71.80

72.40

15

3"

78.00

78.80

87.20

87.90

10

4"

101.60

102.60

112.20

112.30

10
a) Material: (inner layer)Adopting galvanized steel band with special insulation treatment.
(outer layer)Adopting PVC raw material(anti-UV, anti-aging) Color: Black or Grey.
b) Working temperature:-10 °c ~+80°c.
c) Long service life.
d) Good mechanical protection.
e) Good bending flexibility.
f) The flexible pipes have extremely good waterproof, insulating and pull resistance.


Detailed Images